Regarding the Op-Ed of Aleksey Pavlov On the "Chabad Neo-Pagans"
A higher-up in the Security Council of Russia penned a op-ed in which he said that Chabad, the premier representatives of organized Jewry in the Slavlands, was up to no good.
JTA:
A Russian official has apologized after his deputy published an op-ed that referred to the Chabad-Lubavitch movement of Orthodox Judaism as a "neo-pagan cult" striving for "global domination."

Top leaders of Chabad in Russia, who have been navigating a fine line in their relationship with the government during the country's war on Ukraine, criticized the column published last week in a state magazine as antisemitic.

Russian chief rabbi, Berel Lazar, who is part of Chabad, called the column "a piece of vulgar antisemitism." His top deputy warned that the column heralded "a new era in Russia's relations with Jews."

In the column, published in the Argumenty i Fakty weekly newspaper, Aleksey Pavlov, secretary of the Security Council of Russia, a government committee of experts, spoke of the need to perform "desatanization" in Ukraine, which Pavlov claimed had hundreds of neo-pagan cults. He included "the Chabad-Lubavitch sect," as he called it, on a list of various religious groups that he said proved his point.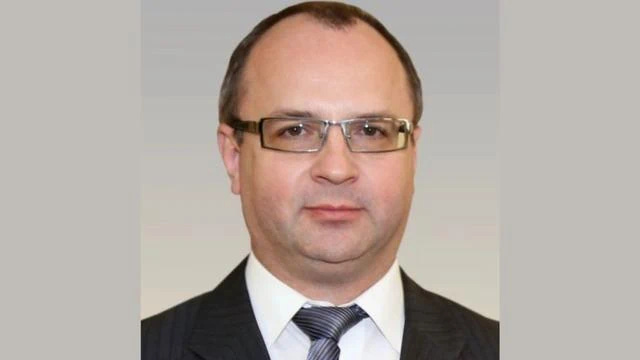 Mr. Pavlov, who has not been fired yet.
Look, first and foremost, we need to understand that people are confused. This is because there is a lot of confusion in society. This is especially true in the Slavlands. There are also too many hard, uncomfortable truths and shallow, ego-serving half-truths and lies eager to step in and offer people a cop-out nowadays.
People in Russia still don't really understand what happened with the "Russian" Revolution.
They don't understand what happened in the 90s with the collapse of the Soviet Union.
They don't understand the West and who runs it and why. Case in point: lower-level spooks at least think that the Democrats like Russia and that the West is run by Fascist Nationalist Conservatives.
There is no comprehendible meta-narrative that society can get behind. Only ideological chaos and lots of informational shum (noise). As a result, you get Russians trying to explain things, but using idiosyncratic language that other Russians don't really get or use let alone Westerners.
Calling Chabad a "neo-pagan" cult in an op-ed dedicated to attacking neo-paganism and associating it with Satanism and the Third Reich is a very strange way of wording things. Most people would characterize Chabad as a hardline Orthodox Hasidic Jewish organization with a lot of power in the Slavlands, including Russia. I suppose you could make the argument that invocation of Metatron in their rites is neo-paganistic? That is, because Chabad incorporates parts of Kabbalah (inverted and perverted Greek gnosticism that the Jews stole), and Kabbalah practice involves invoking angel-like entities … yeah no, the logic is too strained and I give up trying to make it work.
What Pavlov was really trying to do was to single out Chabad as a particularly problematic sect and by doing so not offend other Jews. The Chabadists incorporate Kabbalah, the Talmud and the Old Testament into their religion while other groups of religious Jews rely on differing combinations of these source materials. All three are examples of Jewish supremacist literature.
Bizarrely, despite calling out Chabad, he refused to make the obvious observation that the ruling regime in post-Maidan Kiev has been almost totally neocon. Twisting himself into pretzels, he decided to characterize Arseniy Yatsenyuk, Victoria Nuland's (the yenta who organized the overthrow and the power arrangement afterwards along with her Jewish husband) pet poodle, as a "Scientologist" and blamed his belief in Hubbard's sci-fi LARP for the situation in Ukraine.
This is, to put it mildly, yet another example of willful blindness regarding the giant Hebrew elephant in the room.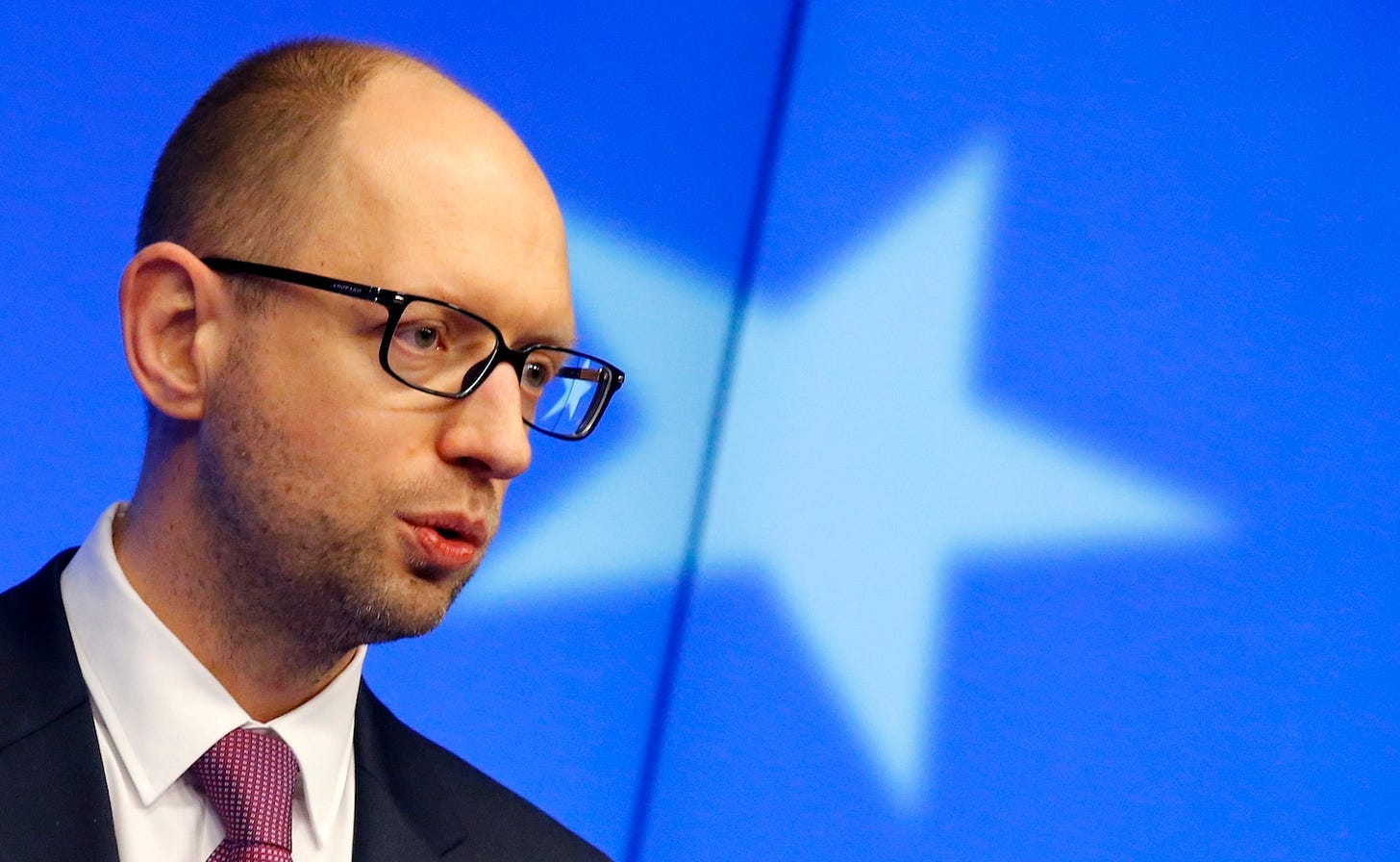 He doesn't look like a Presbyterian, does he?
Furthermore, Yats claims to be Greek Catholic and not a Scientologist. As an organized force, the Greek Catholics in Ukraine are rabid Russophobes who hate Orthodox civilization. Regardless, adopting a religion doesn't change your blood and does nothing to divert the Jewish ethnic grievance agenda.
Let's go back to the original article about the security council man who called out the Jews.
Nikolai Patrushev, a high-ranking official for the security council, said in a statement issued Friday that the column did not represent an official government position.

"I apologize for the op-ed, which contained several erroneous statements about the followers of Chabad-Lubavitch," read the statement. "This interpretation represented only Alexey Pavlov's personal point of view and in no way represents that of the Security Council of Russia. Talks have been had with the writer of the op-ed."
Pavlov was, if anything, a bit befuddled by the situation. More sober minds clearly understand that the modern conspiracy against Russia is almost entirely spear-headed by the Chosenites, who appear to be motivated by an ethnic and religious hatred of Russia.
Case in point: Jamie Raskin, a Jewish Congressman from Maryland, recently made a shocking statement about why he supports the war against Russia. It's all about destroying a country dedicated to traditional Christian values—World War Trans:
And this:
Moscow right now is a hub of corrupt tyranny, censorship, authoritarian repression, police violence, propaganda, government lies and disinformation, and planning for war crimes. It is a world center of antifeminist, antigay, anti-trans hatred, as well as the homeland of replacement theory for export. In supporting Ukraine, we are opposing these fascist views, and supporting the urgent principles of democratic pluralism.
This is quite the escalation in rhetoric. It's one thing to openly hate on Russia for not being a Liberal Democracy and for historically always preferring the far better political model of Authoritarianism, which Joe Biden has routinely done. It is another to take another step forward and admit that this is about the Jews' obsession with pushing rainbow flags (the literal Biblical symbol of the covenant that their God Yahweh wants to impose on the other nations of the world under the Noahide laws [Genesis 9:13]) on a hapless peasant population.
The episode is notable because of the force with which Jewish leaders inside and outside Russia responded. Since Russia invaded Ukraine in February, Chabad's leaders in Russia have walked a fine line amid a crackdown on free speech in the country. They refrained from the open embrace that many other religious leaders showed — and that Moscow's former chief rabbi, who was not part of Chabad, said he faced pressure to demonstrate before he fled the country. Instead, they have expressed displeasure about the war while not denouncing Russian president Vladimir Putin and while continuing to serve Russian Jews, even as tens of thousands of them have left amid deteriorating conditions there.
And now, a few words on Chabad. Like most groups of organized Jews, they use legal warfare against those who stand up to their power. For example, a group calling itself "Citizens of the USSR" got wind of what Chabad preaches about the goyim — that we ought to be slaves, and, in some cases, outright killed if we pose a threat to the Jews' plans — started a protest action in which they entered a Chabad building and started demanding that the rabbi start explaining why they were running a blatant Jewish supremacist sect. (FYI, the Citizens are a group that insists that the USSR isn't over and that a Judeo-Mason conspiracy runs the Russian Federation out of London).
Sadly, I can't find the video on YouTube anymore.
Things did not turn out well for the group in the end. They were arrested on the grounds of an alleged assassination plot on a rabbi. No money was offered to the hired killer, only, allegedly, a knife and some nylon stockings and a position as head of the future, newly re-instated KGB of Krasnodar Krai. Several members of the organization were arrested and it was banned in Krasnodar. That is the standard narrative, but the truth of the whole unsavory matter was much, much darker, as the Jews themselves admit.
Here, listen to them gloat about what they pulled on these hapless peasants.
JTA:
Authorities in Russia staged the death of a rabbi as part of a sting operation that ended with the arrest of two alleged terrorists who are said to have ordered to have him killed.

The operation has been ongoing since last year, the Russian Ministry of Internal Affairs revealed last week. The ministry neither named the suspects, who were identified only as being 60 and 70, nor indicated when they had been arrested.
Two old people with nostalgia for the USSR were entrapped by secret police working on behalf of the Jews.
The suspects are leaders of an extremist group known as Citizens of the USSR, which does not recognize the dissolution of the Soviet Union, according to the ministry.

Last year, members of that movement began targeting and threatening the Jewish community of Krasnodar, a city in southern Russia, the ministry said. Murder was among the threats.

An undercover counterterrorism agent approached the suspects and offered to kill Rabbi Aryeh Leib Tkatch, chairman of the Jewish Community of Krasnodar, if they accepted him into their ranks as a senior member. The suspects agreed and a police makeup artist worked with Tkatch on a photoshoot in which his death was staged.
The poor bastards didn't know what the hell even happened to them. Typical entrapment plot.
The agent presented the photos to the suspects as proof he had done their bidding. They were arrested after giving the agent certificates accepting him into their ranks as a field commander, the ministry's report said.
Sickening stuff. False flags and hoaxes to terrorize the goyim.
This, however, is starting to become an article on the state of Semitism in Russia, which is beyond the scope of what I wanted to cover for today. I do promise an article detailing the power of Jewish censorship in Russia soon though. In short, you can speak out openly about the Jews and you have a lot of leniency from the government to do so even though you may find yourself less employable than before. Also, despite the rightward turn and "basification" of Russian society in recent months, the needle has not moved on the Jewish issue, despite what the hyperventilating headlines allege. This is a HUGE problem and yet more proof of the fact that this looming showdown with NATO isn't being taken as seriously as it should be. The Russian people need to learn the truth about who threw the coup in St. Petersburg, who ran the Gulags, who starved the Russian southwest, who then broke up the USSR and looted it, who orchestrated the coup in Kiev, who pushes America to war against Russia now and who wants Russians broken, destitute and dead and think its funny.
Few speak about the Jewish problem, even among the right, sadly. It's considered bad taste. Trust me, I've tried to get them to start talking about it, but they resist me and call me a sovok for trying to spread my so-called conspiracy theories.
Seriously, the state of Semitism and counter-Semitism in Russia is worth a separate post.
Anyways, it's rather strange that Pavlov called out Chabad in particular. Of all the organizations of organized Jewry, Chabad is the strongest in the Slavlands. Those memes of Putin having allegedly "sold out to the Jews" being spammed on the internet all feature him smiling and spending time with Berel Lazar, who is affectionately known as "Putin's Rabbi".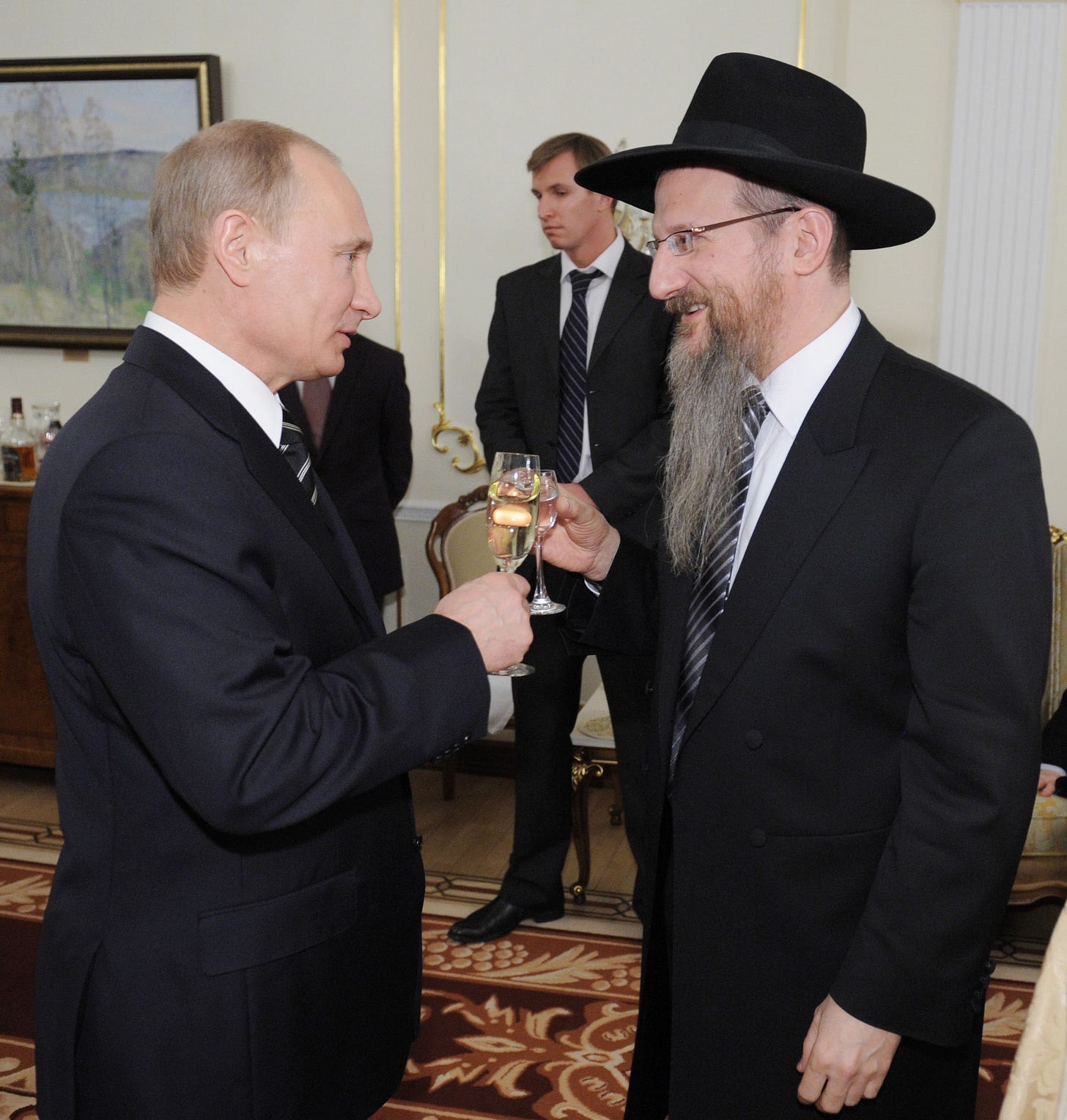 But you know who else Berel is close to? The Chabad-attending Kushners. And we all know how that worked out for Trump and his country.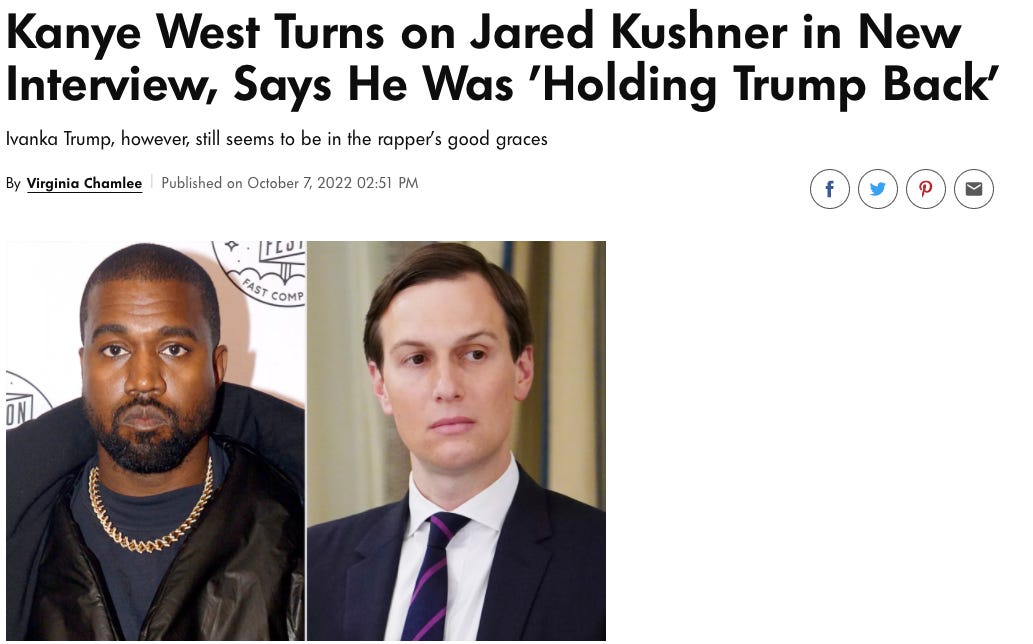 Both Trump, Hitler, and, maybe Putin as well, appear to have fallen for the Jewish trick of "mitosis" by which the Jews divide into factions and pretend to want to cut a deal with the goyim against another faction, supposedly a rival Jewish faction. Hitler made friends with the Zionists against the Bolsheviks. Trump with Chabad against the New York Times Jews. And Putin with Chabad too, supposedly against the Neocons in the West.
Point being, usually politicians or bureaucrats only kick down as opposed to punching up. Why Pavlov decided to pen that op-ed is anyone's guess. His boss soon had to apologize for him regardless. Encouragingly, he wasn't fired on the spot, which is extremely telling. Put simply, the Jewish mafia, while powerful, does NOT have as much power in Russia as it does in the West, or in Ukraine for that matter.
If I wanted to, I could have honed in on the fact that it's been 5 days and a prominent anti-Chabadite hasn't been fired from his position. That, by the standards or our days, is a victory, friends.
https://www.theoccidentalobserver.net/wp-content/uploads/2018/06/TOO-Full-Logo-660x156-1.png
0
0
Rolo Slavski
https://www.theoccidentalobserver.net/wp-content/uploads/2018/06/TOO-Full-Logo-660x156-1.png
Rolo Slavski
2022-11-02 07:28:09
2022-11-02 07:28:09
Regarding the Op-Ed of Aleksey Pavlov On the "Chabad Neo-Pagans"